It's here folks! The biggest event 8Trees Inc. has encountered! – the Reptile Expo! With thousands of visitors from the Reptile Community, we were surrounded in support.
Our President and Founder, Anne Yagi lead the charge, along with Luc Goulet, our Field Technician, and Sharaya McCollum-Brown, our Outreach Specialist Ecologist and Administrative Extraordinaire!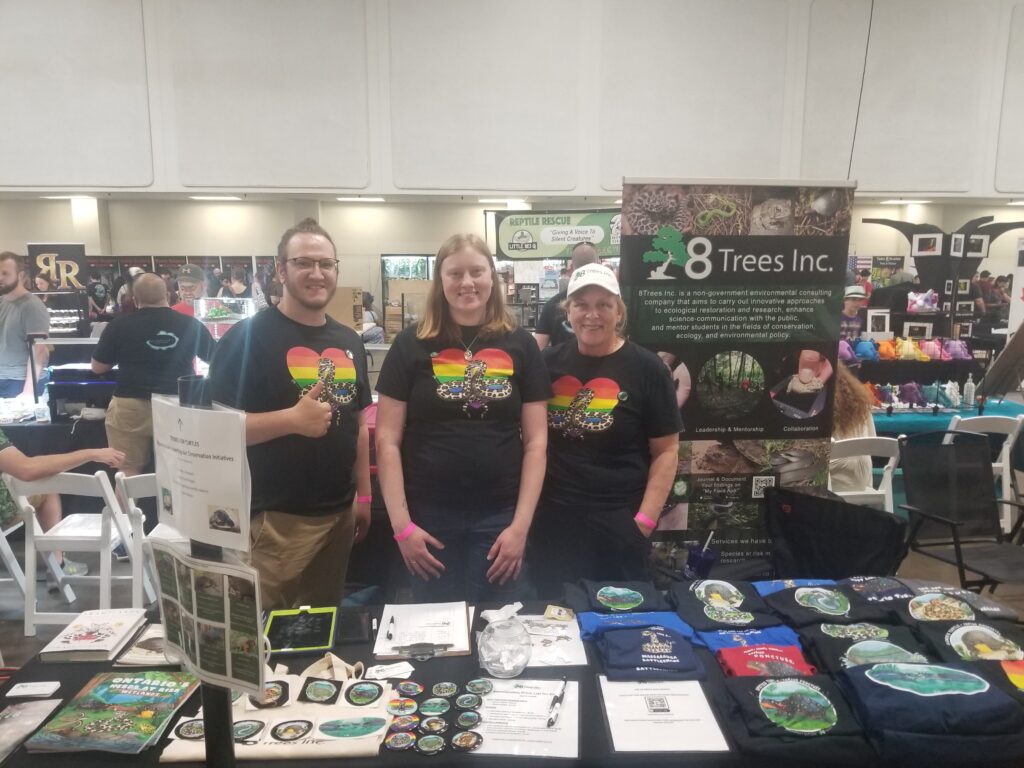 We showed off our merchandise including our various t-shirts, buttons, stickers, and books. One of our biggest sellers is our brand new book and the first of a three part series, "Ontario's Herps at Risk – Wetlands". In this 60 page Activity Book, children and the young at heart can learn about Ontario's reptiles and amphibians at risk, their habitats, colour and do fun activities and learn some cool facts including how to properly transfer a Snapping Turtle across the road (with the help of a trusted adult- of course!).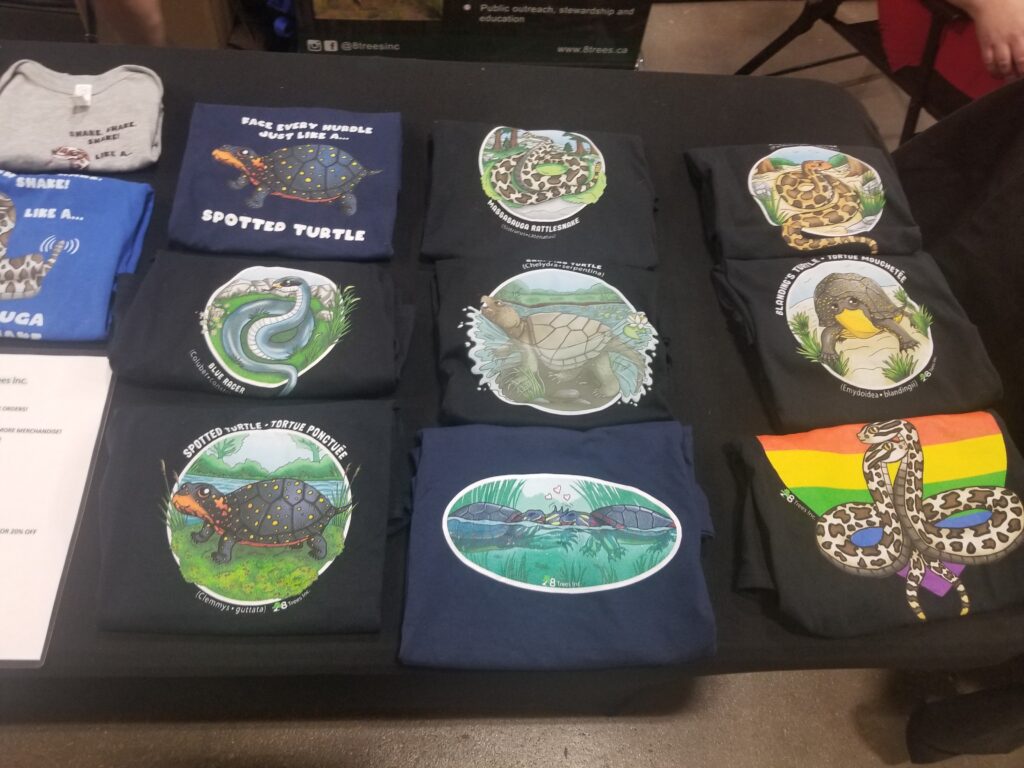 Another best seller at the Expo included our Pride Heart Massasauga T-Shirt. With it being Pride Weekend and our steadfast support for the 2SLGBTQ+ community, we displayed our Pride merch including our Pride Heart Massasauga T-Shirt along with our Pride Buttons including our Pride Heart Massasauga buttons and our Pride SAR Herps Collection.
Overall the day was a fun event. It was a great opportunity to get our name and brand out there, meet some awesome people and make some connections. We are so pleased with this event and look forward to attending another in the future. Fingers crossed for the Canadian Reptile Breeders Expo in September!
We would like to thank the Reptile Expo for this opportunity and their support, our photographers for the day, Damien Robinson and Sharaya McCollum-Brown, and our staff who make every day possible!
Next we will be at the Davids and DeLaat Downtown Block Party in St. Catharines on Saturday, July 15th! See you there!