8Trees with Pride in the Park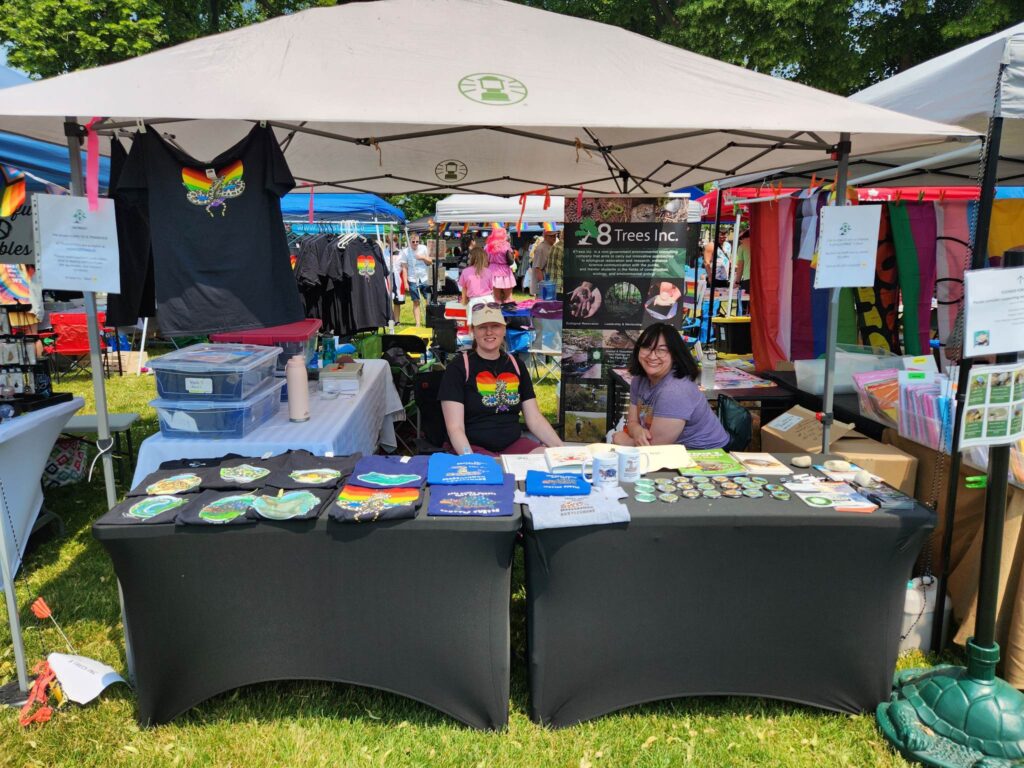 It's PRIDE MONTH! A wonderful time to celebrate, uplift, and support the 2SLGBTQ+ community! To kick off Pride Month we were so excited to participate in the 10th annual Pride in the Park hosted by Pride Niagara. It was a fantastic event full of love, fun, and rainbows! Seeing the community come together to love and support the 2SLGBTQ+ community was wonderful.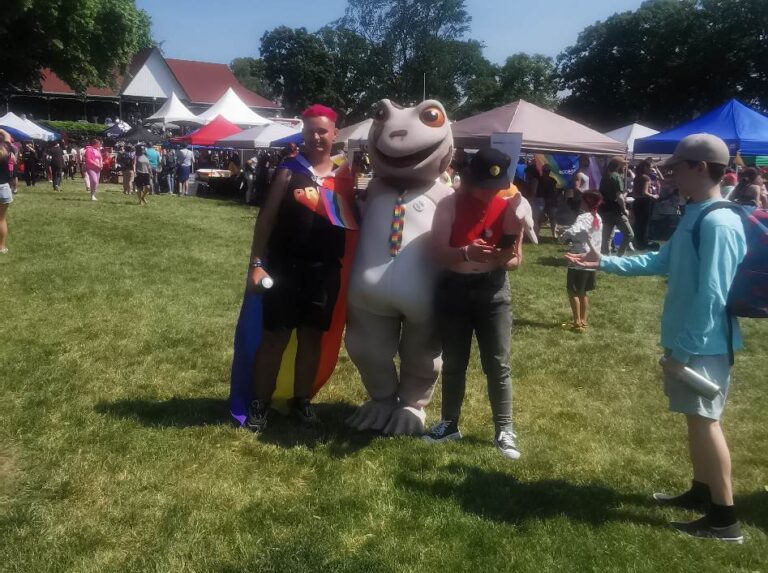 Our resident mascot, Joad the Toad joined in on the celebration and wore a rainbow tie to commemorate the event. He became very popular amongst the crowd – taking photos with event-goers, and along with our Research Associate, Dr. Katharine Yagi handing out brochures about our work. Joad the Toad danced to "Break Free" by Arianna Grande and Zedd and showed off his dynamic dance moves!
Our newest t-shirt design with the two Massasaugas in Love and the Painted Turtles Courtship t-shirt design were two of the most popular at the event. Our new line of Species at Risk buttons also became quite popular amongst event goers.
We are so grateful for the opportunity to celebrate love and support the 2SLGBTQ+ community.
We will be at the Reptile Expo in Mississauga at International Centre, Hall 1
6900 Airport Road, Mississauga, ON on Sunday, June 25, 2023 from 10 am til 4pm.
We look forward to seeing you there!
-by S. McCollum-Brown