Fowler's Toad Recovery Implementation Team
The Fowler's Toad Recovery Implementation Team is a group of volunteers from various backgrounds (i.e., academics, experts, students, landowners, naturalists, community groups, etc.) that collaborate to help facilitate Fowler's toad protection and recovery in Canada.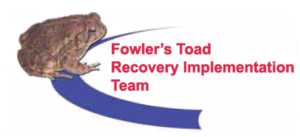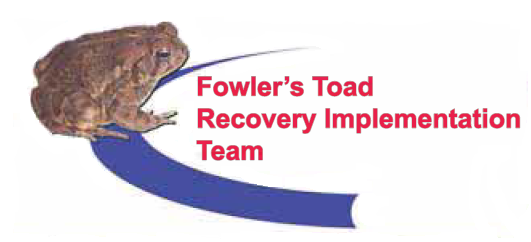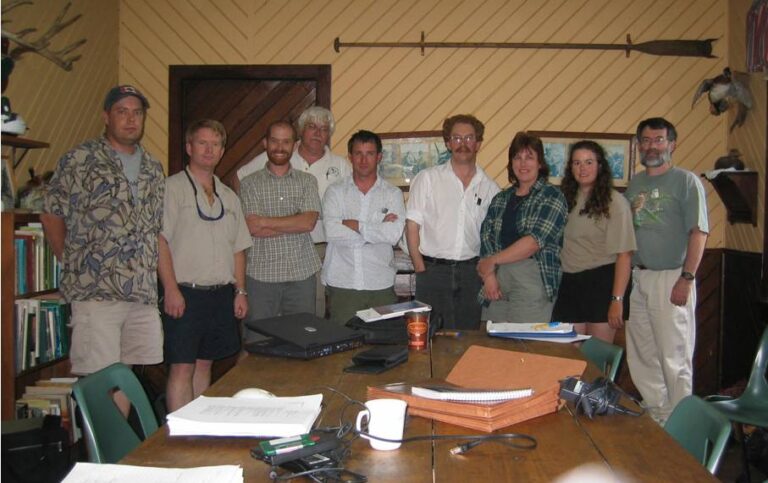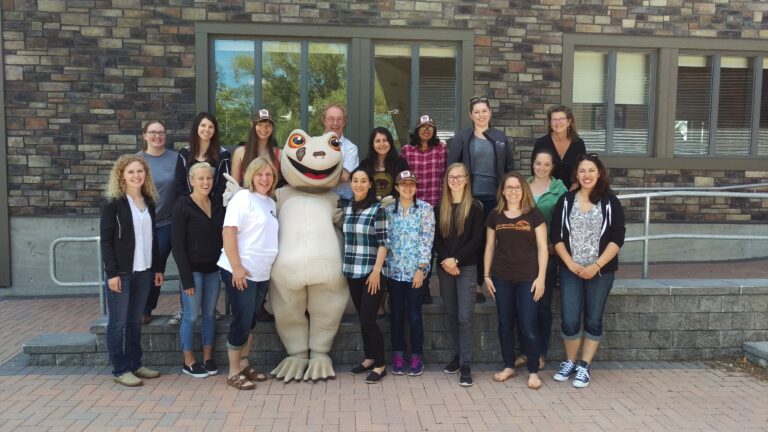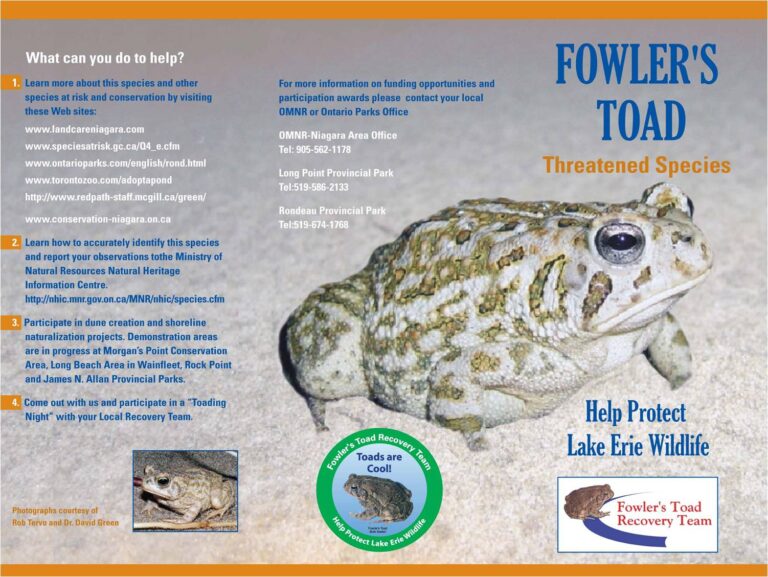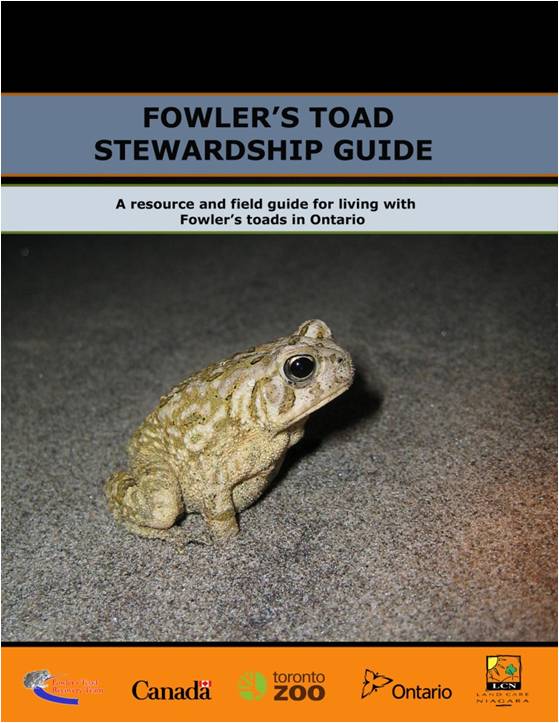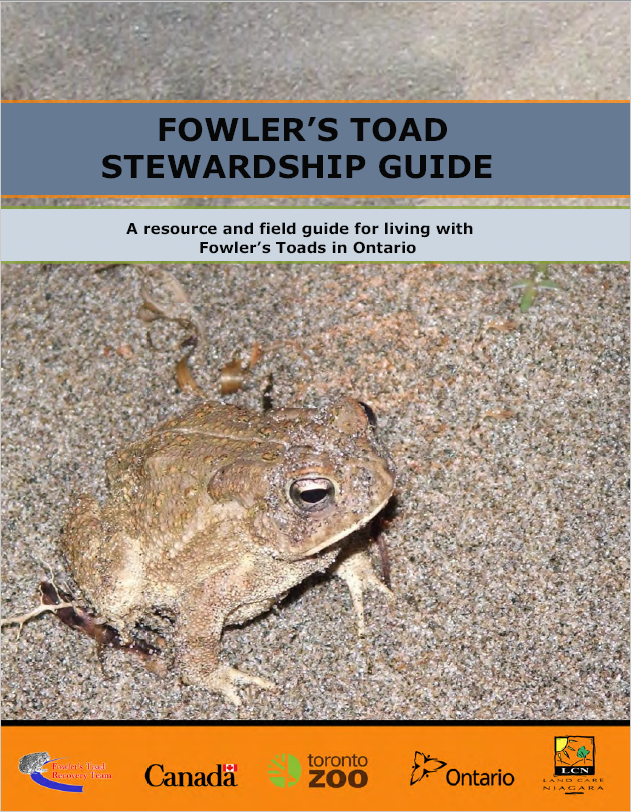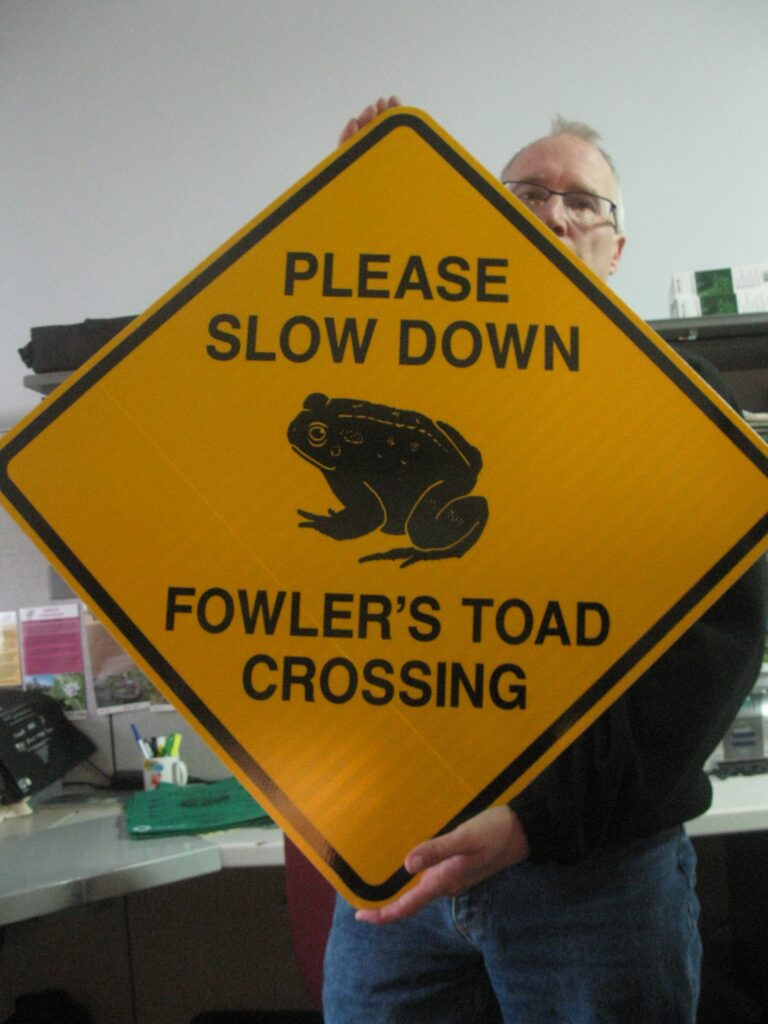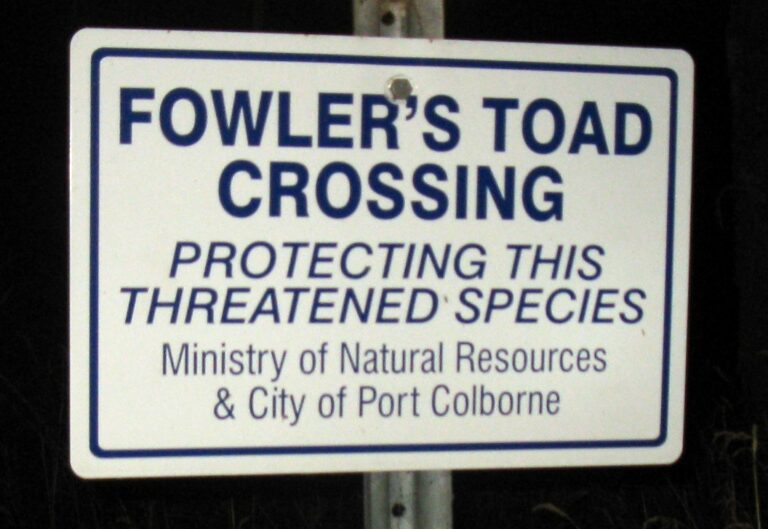 Anne Yagi is currently the Chair of the Team and membership is open to anyone interested in participating in the recovery of the species. The team aims to meet annually in the springtime with its active members to discuss, give updates and management recommendations for all populations.
In 2003, the National Fowler's Toad Recovery Team was formed to prepare a strategy for the recovery of the species. The Stewardship Guide was written to inform people, who live within its range, about this species, its habitat needs and how they can help prevent further population declines through stewardship activities.
Fowler's Toad (Anaxyrus fowleri) is an endangered species, whose Canadian distribution is limited to three places in Ontario. This species can be found on the Lake Erie shoreline in Niagara, Long Point, and Rondeau. This means, the species receives individual protection as well as habitat protection under the Endangered Species Act (ESA 2007), and Species at Risk Act (SARA). The species also has habitat regulations that further identify protected habitat based on confirmed observational data.
In Canada, Fowler's toads are found only along the Lake Erie shoreline, where they inhabit sandy beaches, dunes, rocky pools, creek and stream outlets, and backshore wetlands and marshes. This species has adapted to the dynamic Lake Erie environment. For example, large storm events can periodically wipe out portions of a population but it can also drastically change the Lake Erie shoreline. Drastic changes to the shoreline is a natural process, and can improve the habitat quality in the long term by creating proper amphibian breeding pools and by removing invasive species (such as Phragmites). With improved habitat quality, the remaining toads in the population can thrive and grow over time. These processes can create dynamic population trends in Fowler's toads.
Fun Fact 1: These toads are nocturnal, meaning they only emerge from their daytime refuges in the sand dunes at night to seek hydration at the water's edge.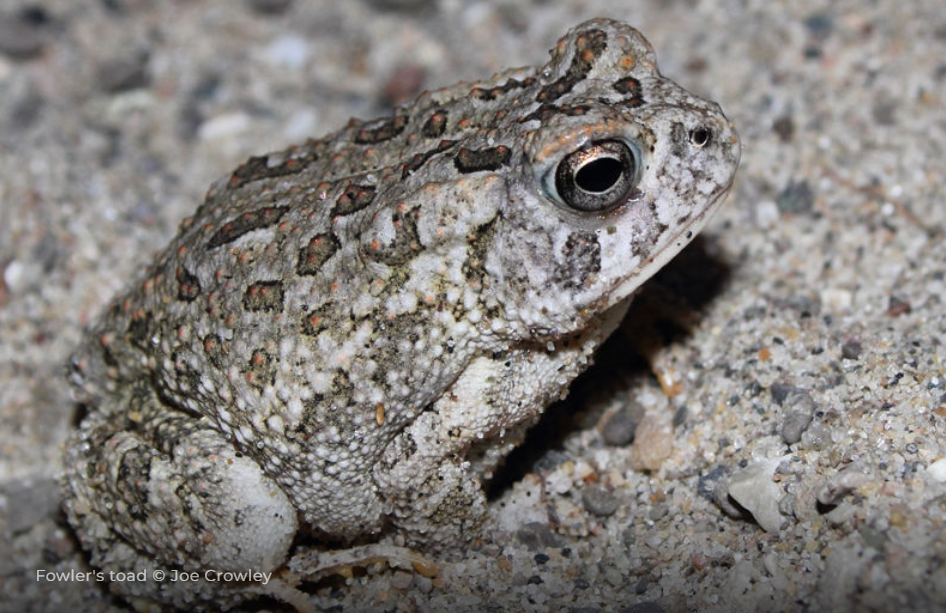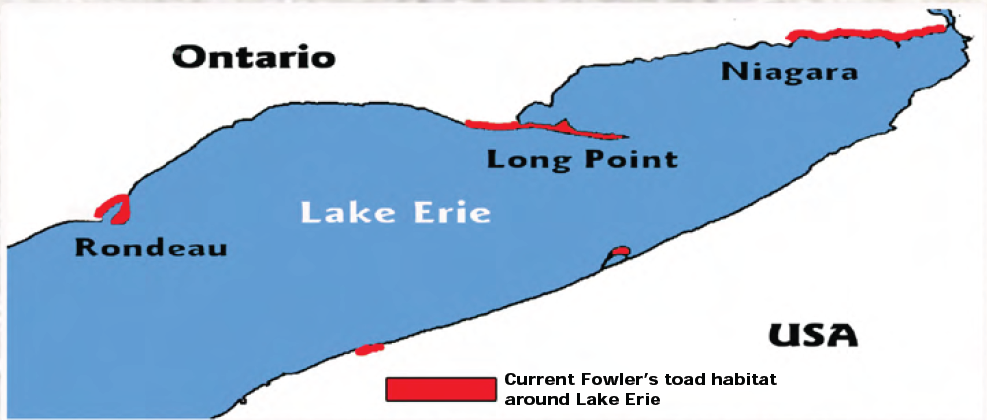 Threats to Fowler's Toads
The primary threats to Fowler's toads today include excessive beach, dune and shoreline disturbances (i.e., beach grooming at sensitive times of year and shoreline developments), stabilization of dunes (i.e., building shore walls), loss of breeding sites, and pollution.
Fun Fact 2: Fowler's toads often get confused with the common American toad. While American toads have bigger, bumpier warts and a spotted belly, the best way to tell them apart is to give them a sniff! Fowler's toads may smell like peanuts while American toads smell like skunk! (Image below: Fowler's toad on the right, American toad on the left)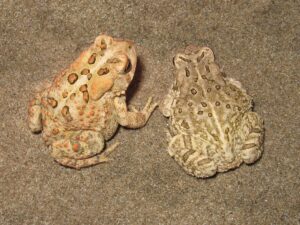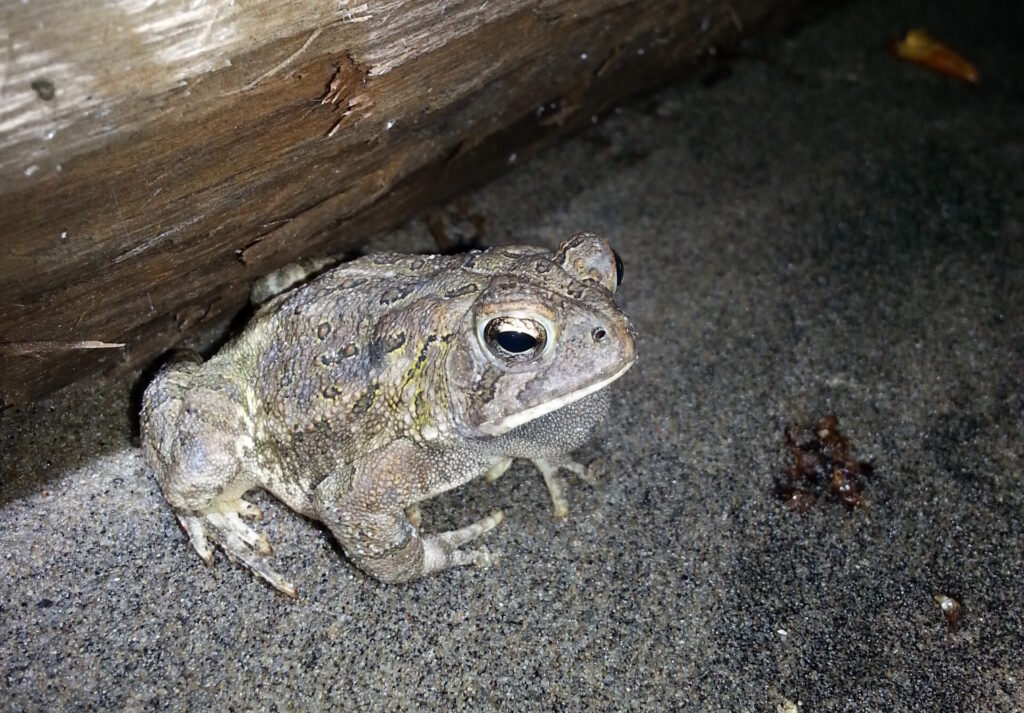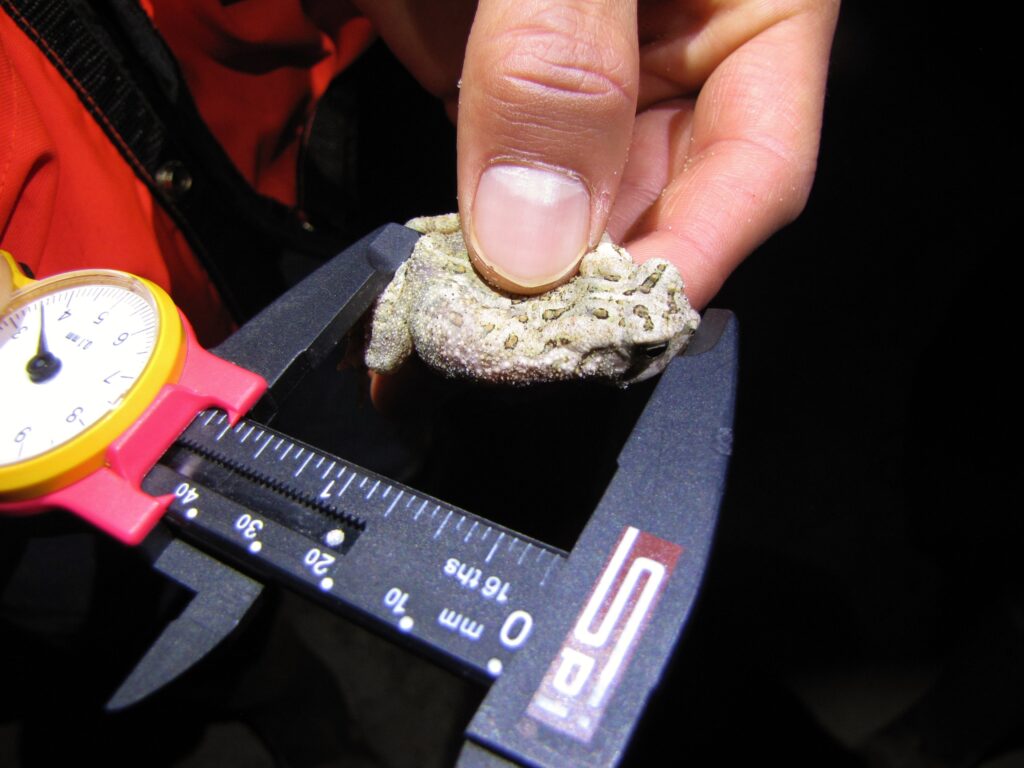 Research on Fowler's Toads
Most of what we know today about the ecology of this species is from the long-term research conducted by Dr. David M. Green and his students from Redpath Museum, McGill University. Dr. Green's research started in the 1980s during his own doctoral work, focusing on the biology of the Fowler's toad population in Long Point. He is considered to be the leading Canadian expert on Fowler's toads. 
You can read more technical information about the Fowler's toad here.
Check out this video about Dr. Green's work here.
Joad the Toad was created by the Fowler's Toad Recovery Implementation Team in 2010, and has since been attending public events throughout southwestern Ontario, helping to give communities information and awareness about Fowler's toads and their critical habitat along the shoreline of Lake Erie.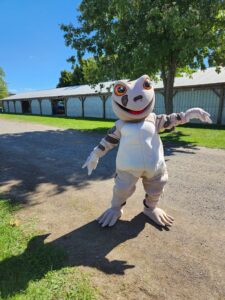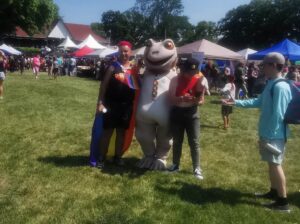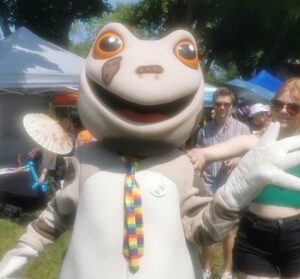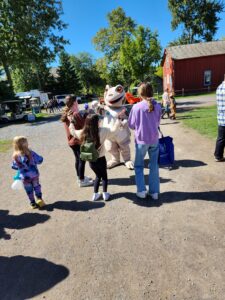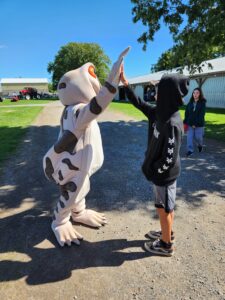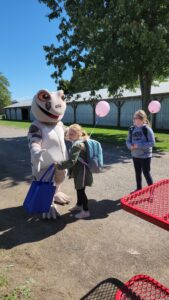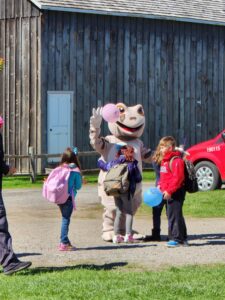 Use the contact form below if you wish to: 1) get in touch with members of the recovery team, 2) join the team, 3) have general inquiries regarding Fowler's Toads, or 4) wish to schedule an event with Joad the Toad.