On Saturday May 13th, the 8Trees Inc. Team ditched the field gear and headed over to Firemen's Park in Niagara Falls for the second annual Mother Earth Day event! The event focuses on bringing environmental awareness to the public and features many vendors and presentations with natural, hand made or educational material to offer the public attendees. As a vendor, 8Trees focused on providing free information and educational materials about local species-at-risk and their important habitats, and provided some fantastic merchandise for sale!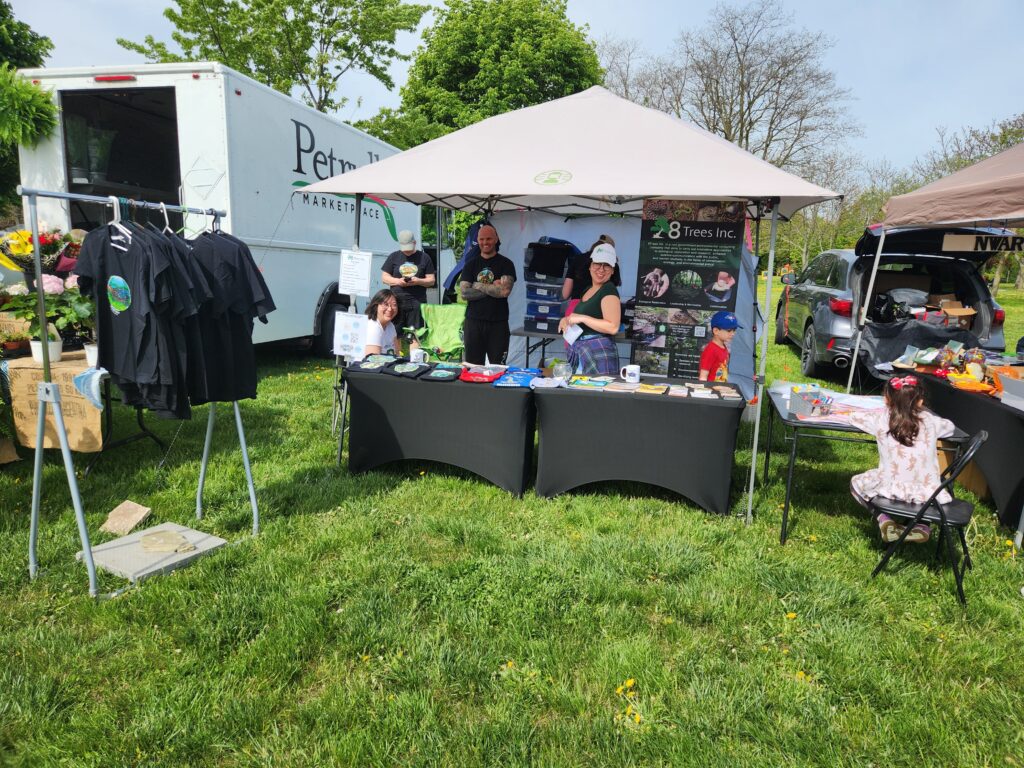 Our booth featured a very popular hangout spot for the kiddos – a colouring table where local young arts tried their hand at colouring pages featuring rare turtles and snakes. It was an excellent turnout with a variety of local environmental organizations and companies with environmental initiatives showcasing their work, networking, and offering fun activities for the kiddos!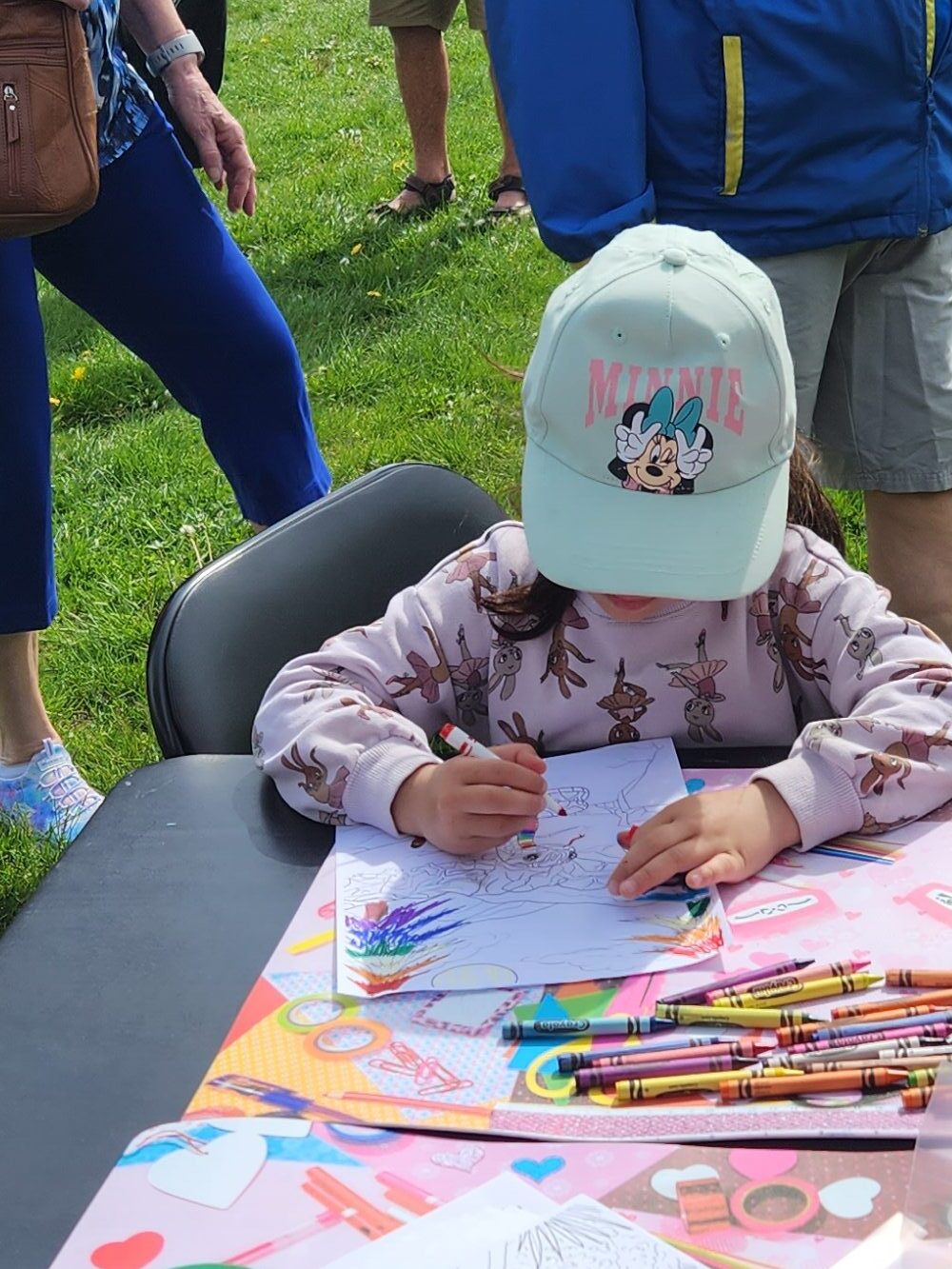 All t-shirt, stickers, and colouring book designs were created in-house by our very talented Outreach Illustrator, Heather Yagi, which features at-risk herp species like the Massasauga Rattlesnake, Snapping Turtle, and Spotted Turtle.
There were also many enthusiastic turtle lovers who loved to show off their new style at our booth!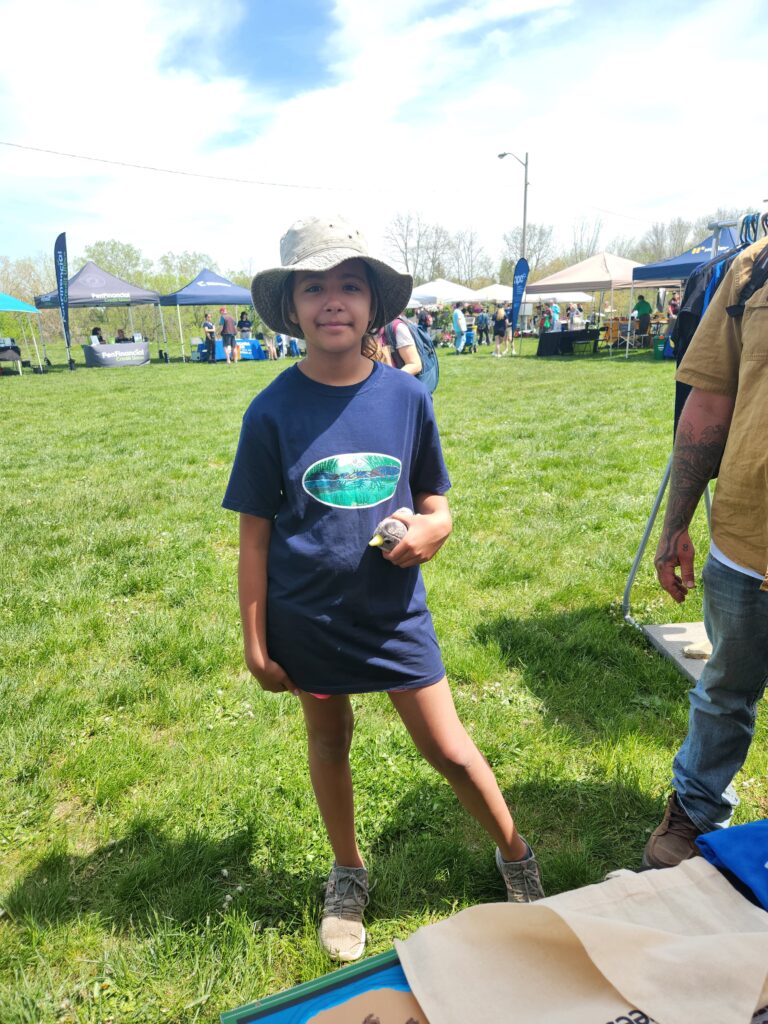 At 8Trees, we are always looking for opportunities to work together to bring positive change. Please reach out to us if you or your organization are interested in collaborating. Many thanks to the amazing organizers of the Mother Earth Day event for another awesome year! We look forward to seeing you all next year!
– by Sharaya M, 8Trees staff