Citizen science
coverboard project
Being productive in your own backyard!
This study is all about documenting your observations when out in nature!
DISCLAIMER
Please Note! We discourage the catching and handling of any animal for all Citizen Science projects. 
This will protect the volunteer and the animal from potential injuries.
Information for Volunteers
Reptiles and amphibians (aka herps) make up a small portion of all the wildlife in Canada. Many herps are facing direct threats by humans (e.g. habitat destruction for development), and indirect threats such as impacts caused by fungal diseases and climate change. Southwestern Ontario is home to a small ecoregion, called the Carolinian zone of Canada. Because of the regions warmer climate and its limited extent, it also supports high biodiversity, and is home to many rare herp species. Consequently, our conservation work targets herps in Niagara, Hamilton and Haldimand.
Out of the 54 species of herps in Ontario, 17 are classified as a species-at-risk in the Niagara region; seven turtles, five snakes, three salamanders, one toad, and one lizard. Some species are assumed to be in decline because they have not been found recently, or they have not been sufficiently studied to establish whether they are at risk. Therefore, collecting observational data for all herps in a consistent manner is required to take the next steps in protecting the biodiversity of this region.
Many herps are hard to find, as it is their nature to remain hidden to avoid predators. There are even some species that are so cryptic (or hidden) we almost never see them!
Today, biologists use coverboards or cover objects to help increase the chances of observing cryptic wildlife.
This project is about enlisting the help of the general public to improve our chances of confirming that these rare or cryptic species (mainly snakes and salamanders) still exist in the urbanizing landscape of southwestern Ontario.
Citizen Science Objectives
Our primary objective is to create a network of citizen science volunteers to monitor wildlife coverboards in a standardized way on their own private lands, using our data collection tool, My Field App.
Our secondary objective is to encourage citizens to document wildlife whenever they can. This includes walking on trails, in parks, near shorelines, and even on a sidewalk. These are called incidental observations and are welcome additions to the database.
1) We are investigating how three different coverboard designs are effective at providing habitat for different amphibian and reptile species in the Niagara, Hamilton and Haldimand regions. 
2) We intend to use the data collected from this study to inform a habitat suitability model and to create an occupancy model that can help us create up-to-date species distribution mapping for target species-at-risk snakes and salamanders.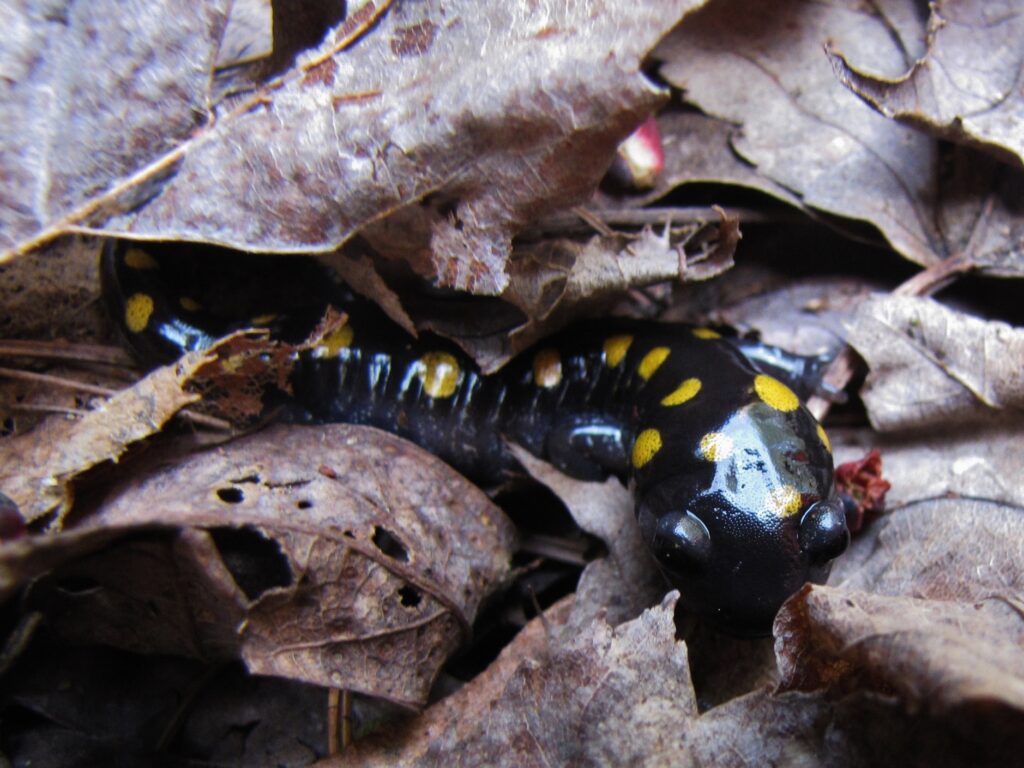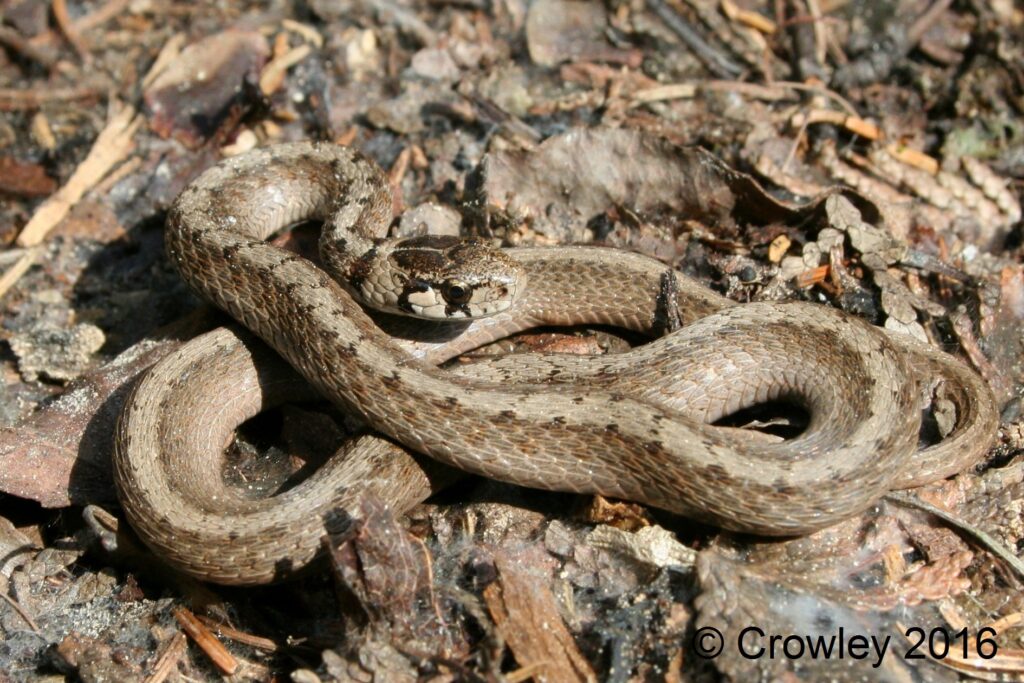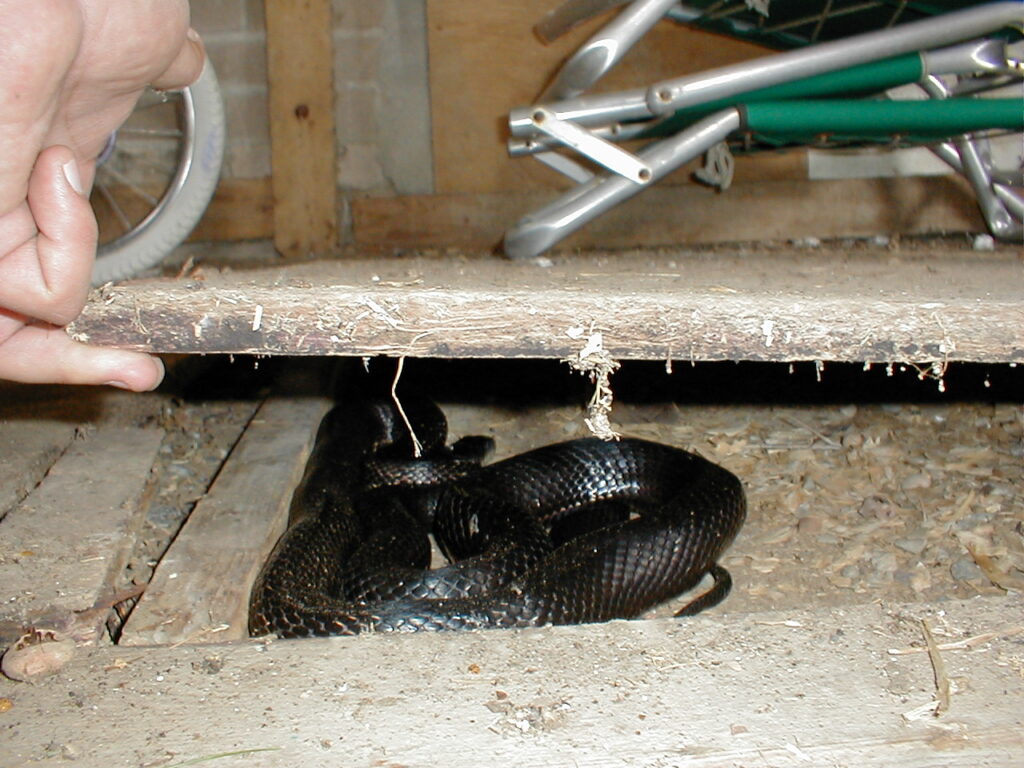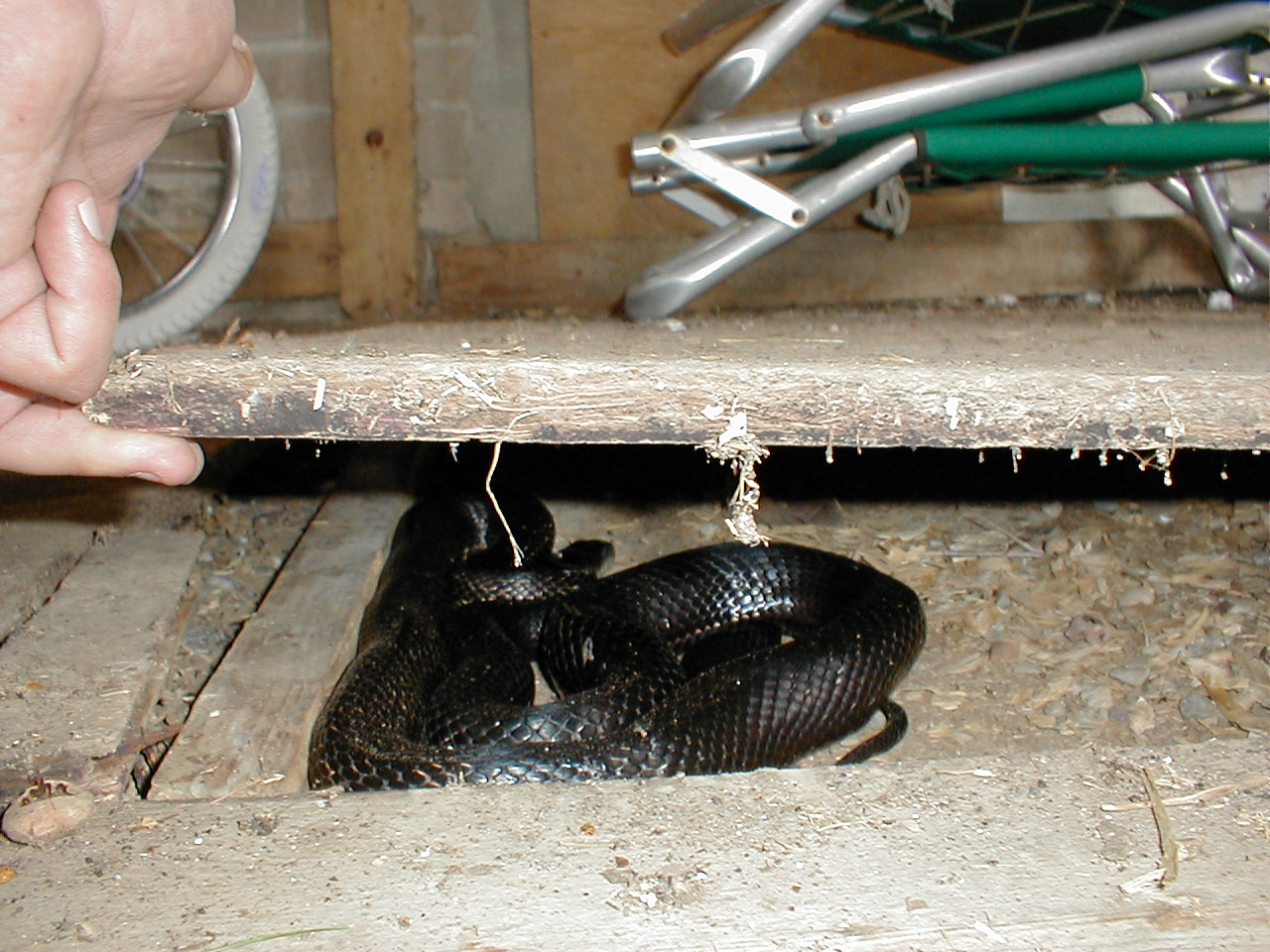 For this project, volunteers are asked to keep three coverboards, one of each type, on their lands to monitor (see below). The general process is to check the boards once per week and record your observations by taking photos and submitting them via My Field App. Detailed instructions will be sent to anyone interested in participating. 
Please contact us if you wish to participate!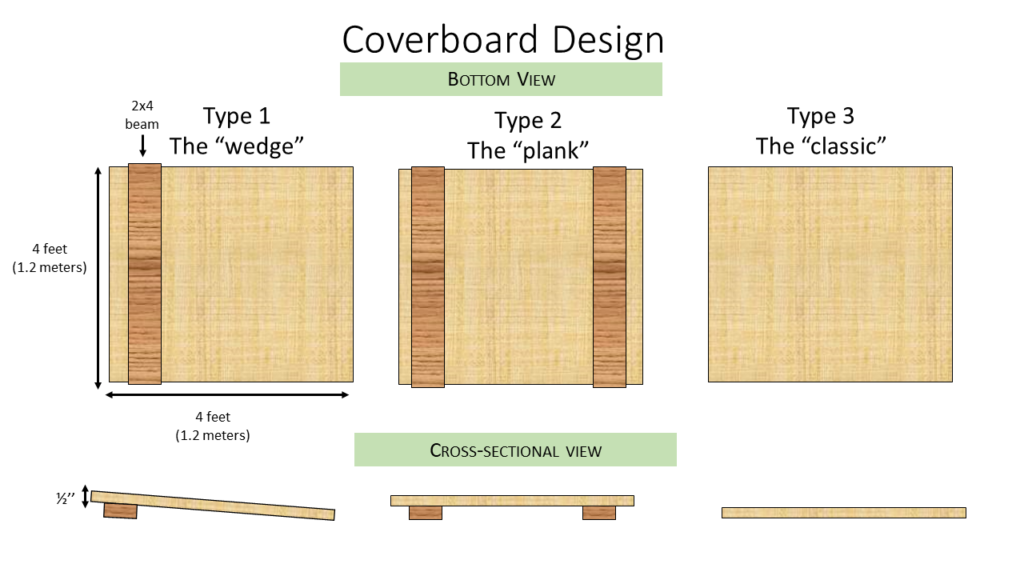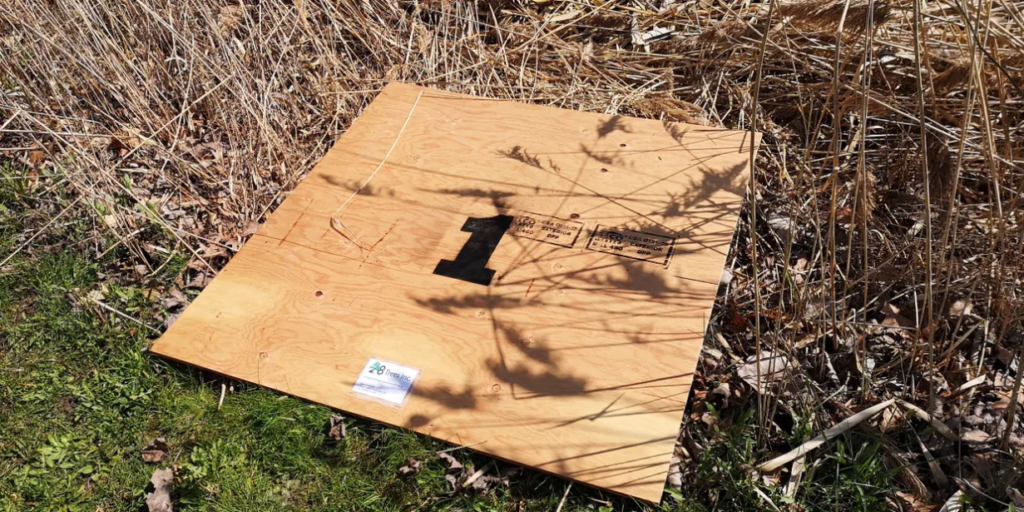 Step 1: coverboard placement
Since we are targeting snakes and salamanders, ideal locations to place coverboards are within "edge habitat" (i.e. any grassy/leafy area along a forested edge, or hedgerow, or unused field). 
Avoid placing boards, especially Type 3 onto flat, muddy places! Type 3 boards are flat and prone to sticking tight to the ground. If you place a few small sticks underneath, it will help to keep the board from sticking while maintaining an air space. If you have a fenced in property without these kinds of habitats, placing boards along a fence or shed would be best.
The boards should be placed in partly sunny areas. Remember that herps are ectotherms – if the place you choose becomes over exposed to the sun during the hot summer months you might want to move it somewhere cooler. If it feels too hot for you it is likely too hot for them! That being said, try to avoid placing them in fully shaded areas as they may be too cold to attract anything.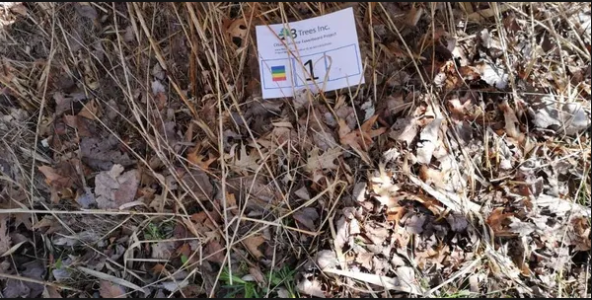 Step 2: coverboard labels
Each coverboard must have a label placed on the ground underneath. The label helps us identify the type of board, and scale for the size and colour of any animals nearby in the photo. 
Try to include the label in the photo view when collecting data!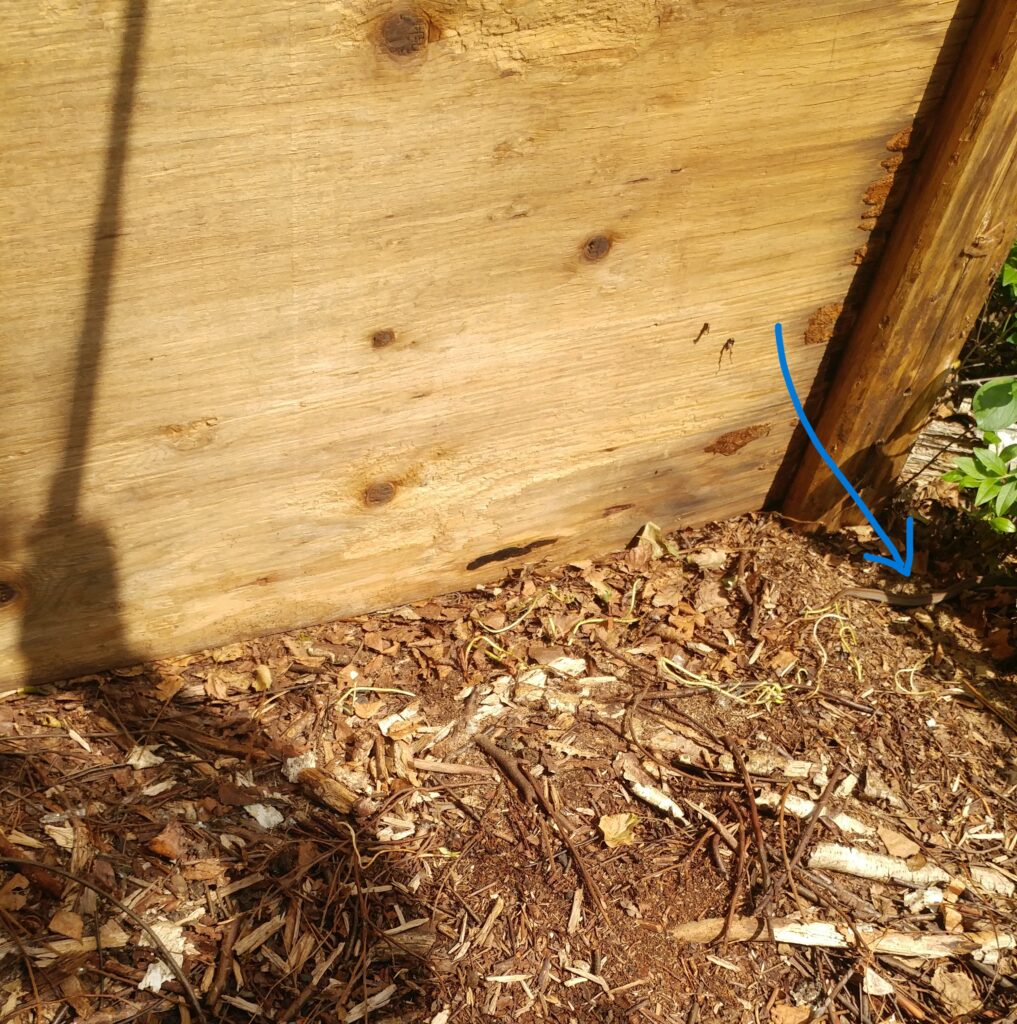 Step 3: coverboard etiquette
 Coverboards are artificially made cover objects for small animals, and some use this habitat for long periods of time (i.e. gestating snakes and nesting mammals). 
Please do not stand on the boards! even a child's body weight will be enough to crush the animals hiding beneath.
Also, please avoid dropping the boards from a lifted position when animals are observed underneath. 
Often, a snake or salamander will not move when the board is lifted, so you will have time to snap a few photos and gently place the board back on the ground. Sometimes, snakes will get startled when you try to put the board back down and move under the beams. In this case, please wait until the snake or other animal has left the board area before gently placing the board flat on the ground.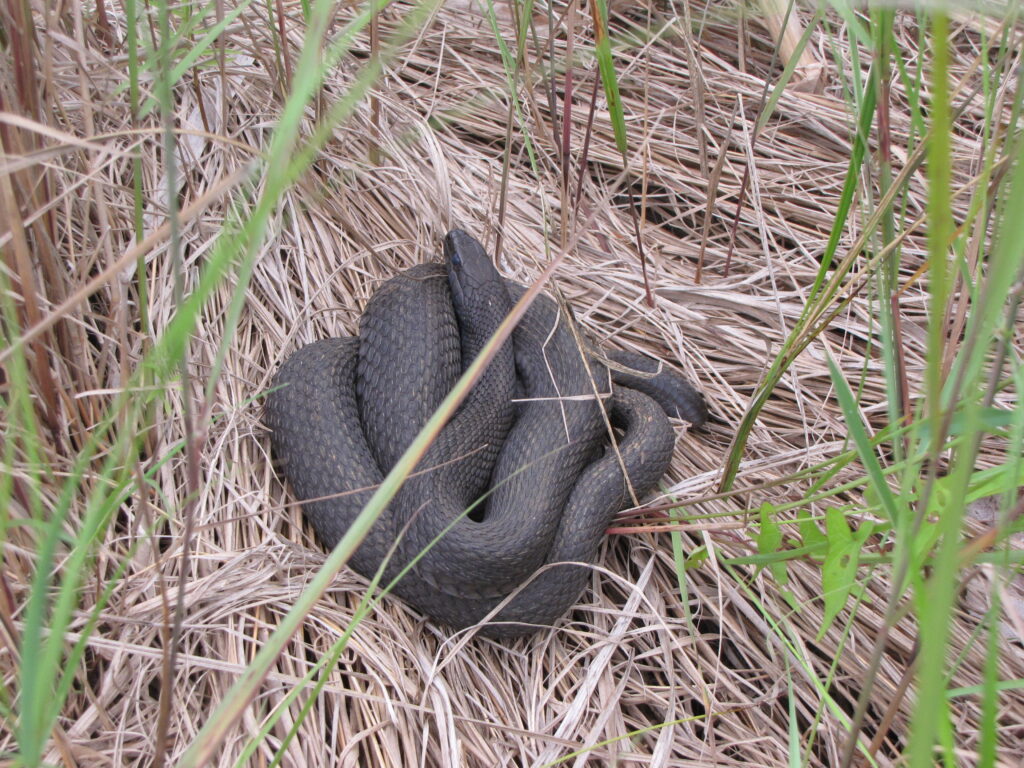 **If you live near Massasauga habitat, please be cautious and use your foot to wedge the board off the ground before lifting with your hands.
Choose one day during the week that you will check the boards for animal activity – you do not need to check more often. Once per week will allow the animals enough time to feel safe enough to return.
Please note that coverboards usually take some time (1-2 years!) before snakes find and start using them regularly.
You can lift the boards at any time of day. However, high activity times depend on temperature. In the spring and fall the warmest time of day is the best viewing time. In the middle of the hot summer, mornings and evenings increase your chances of finding something. 
On your data collection day – go to your coverboards and lift each one carefully from the middle and take your time to look for animals… they may be hidden or hard to see at first.  Take a picture of what is underneath each coverboard with your phone! Try to get your label in the shot so we know what coverboard type you are looking at. You can take the photo using My Field App, or attach the photo in a submission later.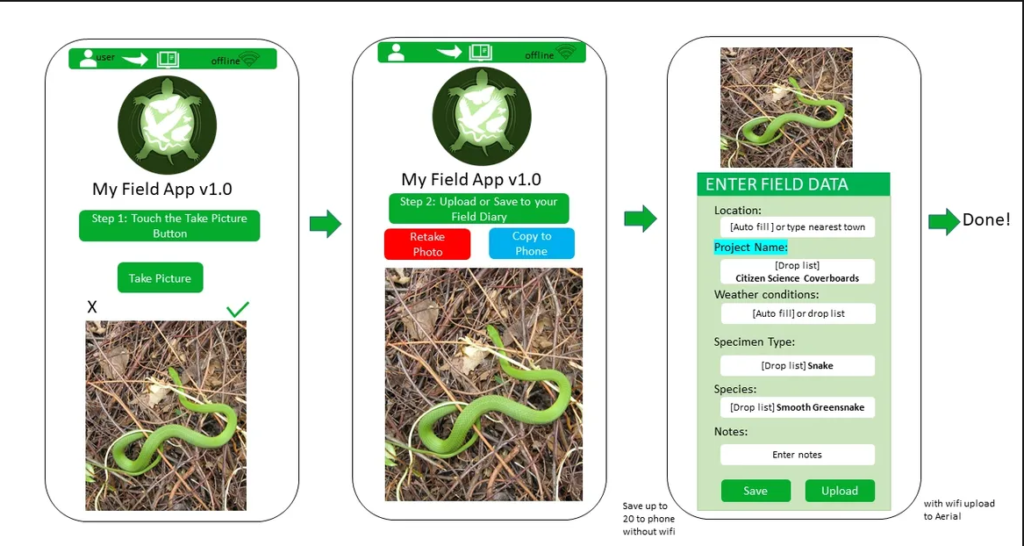 When entering an observation into the app, please indicate which project you are collecting data for. For the coverboard project go to the drop-down menu for Project Name and select "Citizen Science Coverboard Project". 
If you did not observe anything you do not need to enter anything more and click "Save".  If you did observe an animal under your coverboard, go to the drop-down menu for Specimen Type and choose a category (i.e. snake, salamander, small mammal, etc.), and then under the Species drop-down menu you can choose one of the options presented. If you do not know the species, you can leave it blank and click "Save". 
If you have no wi-fi or data service outside, My Field App allows up to 20 photos to be saved within the app. Once you have a wi-fi connection you can upload all observations to your Aerial diary.
Aerial is the 8Trees managed cloud database. You can view your entire field diary on Aerial using your phone or computer. 
For how long should volunteers participate?
Volunteers can participate in this study for as long as they like! The coverboards might take 1-2 years to season and begin to attract snakes and salamanders, and our study is intended to be long-term. Volunteers can decide to participate for one season (April – October) or several!
If you are a volunteer and wish to stop monitoring, please let us know and we can pick up your coverboards!